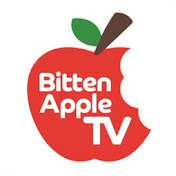 I have been invited to discuss "Ralf the Destroyer" on the livestream YouTube channel, Bitten Apple TV, which is hosted out of New York by Rafael Tavares. The live stream starts May 8th, 7:30pm EST (Monday night) 2023. I hope some of you will join us for what I expect to be an up beat and engaging, live video chat.
---
Update: The interview went well and all parties involved seem to have had a good time geeking out.
Below is the video conversation.